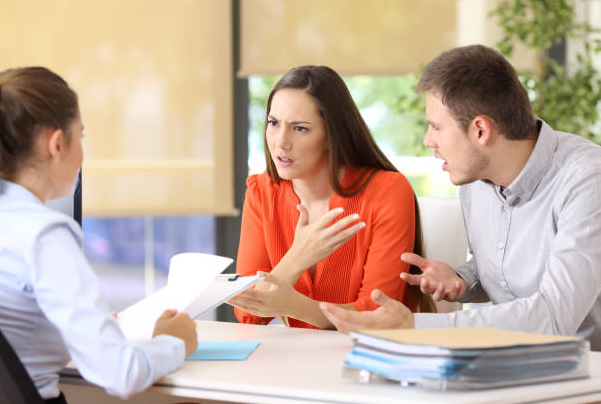 Choosing a divorce lawyer in Australia should be like making any other big Should be divorce process like when you buy a house or choose a school for your children. Educate yourself, ask around, ask questions, and research on the internet.
Learn about the divorce laws first. This is important for two reasons. One, it will give you an idea of what's involved, which in turn gives you a better sense of control. The second reason is that it means you're better informed, so when you start looking for a lawyer, you'll better understand what he or she is talking about.
Do your research.
Ask friends and family, call your local law society, ask others who have been through a divorce, and search the internet. Build up a list of names, including lawyers people recommended not to use.
Figure out what kind of lawyer you need.
Ask yourself what kind of person you want to work with. Are you looking for an aggressive fighter who will get you everything you want and win the battle or do you want someone who can get results with a more gentle approach? Do you need someone who will explain everything to you each step of the way or do you prefer to let go and leave the whole burden to the lawyer?
Narrow down your list.
Do some background checking on the names you received. Look them up on the internet. If he or she wrote any articles or papers, read them. This will give you a sense of who this person is and their knowledge of the field. Ask other people who used the lawyer. A few bad recommendations should tell you not to hire this person.
Choose a family lawyer.
Family law is a very specialized area. Your brother's best friend might be an amazing criminal lawyer, but that's not too helpful when you have a parenting dispute with your former spouse.
Start with a phone call
You can learn a lot just from that first call. How long does it take for the lawyer to call you back? How does the lawyer treat you on the phone? Use this opportunity to ask about fees. You might discover immediately that their price is too high for you. If you decide you do want to meet them, find out if they charge for an initial meeting. Most lawyers do charge for a first consultation.
Interview before you hire.
Set up appointments with the lawyers who sound right. Look at this as a job interview – where you are the employer. How are you treated during the interview? Is the lawyer answering calls or checking emails? Is he slandering other lawyers, or worse, other clients? Do you feel you can confide in this person? Sometimes a first read is not correct, but sometimes it's good to go with your gut feeling. You know what works for you.
Consulting with other experts.
Family law requires knowledge in other fields, such as business, wills, estates, etc. Does the lawyer have other professionals to consult with? You want your lawyer to give you a full picture of the situation and the possible outcomes. Broader knowledge may be required.
When you choose, get it in writing.
An agreement should include what the lawyer's work will include and his or her fees. Does he work hourly or by the case? What about additional fees or changes in circumstances? Emergencies?