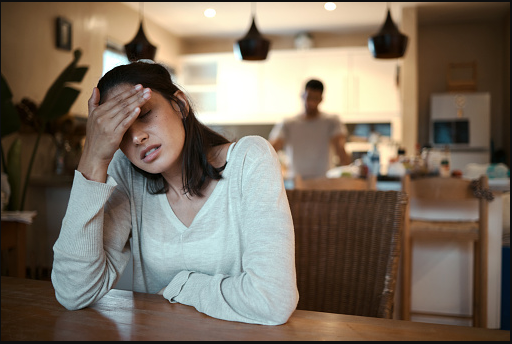 Divorce is the legal word for the termination of a marriage. In Australia, there is no need for there to be "fault" in order for the divorce to be permitted. So even if only one partner wants out of the marriage, the court will grant a divorce order. But there is still a legal process involved that generally takes up to a year to complete.
Issues related to Divorce Process in Australia are covered in Part VI of  The Family Law Act, 1975 (link to the law). The law says that a divorce order is based on "the ground that the marriage has broken down irretrievably".
Step One: Separation
Before one or both partners may file for divorce in Australia, they must be separated for a period of one year and a day. This is in order to show that the ground for divorce – the breakdown of the marriage – really exists. While no fault must be shown, the law considers divorce a serious matter. By requiring this long period of separation, a couple is required to think very carefully about their decision to terminate their marriage. A court may ask for proof of the separation during the hearing (to be discussed further).
It is important that one partner officially notify the other that he or she wishes to separate. This can be done verbally but a written notification is even better and can be used in court in the event that questions arise about the date of separation or whether it happened at all.
Step Two: Completing an Application for Divorce
One or both partners must fill out a standard Application for Divorce. This form may be found on the Family Law Courts website. It requires a good deal of information, including personal details about each partner, financial information, questions about a property, and details about your children (if you have any) and custody arrangement if they are under 18 years of age.
While this application can be completed without a lawyer (other than the affidavit in Part G), it's useful to consult with a lawyer to be sure that you've completed the application properly and accurately.
Step Three: Submitting the Divorce Application for Divorce
You must file the Application for Divorce in three copies – an original and two copies, along with a copy of your marriage certificate and any other accompanying documents (see below). This packet can be filed at the nearest family law registry or online at www.comcourts.gov.au.
There is a fee for submitting an Application for Divorce. As of January 1, 2013, the fee is $800 but it is also possible to obtain a reduced fee.
Once everything is filed and paid for, you'll receive a file number and a time and date for your hearing.
Step Four: Serving Your Spouse
If you filed your Application for Divorce together with your spouse, then nobody needs to have the application delivered to them.
If you are submitting the Application for Divorce alone, you need to serve your spouse with a copy of the application, the "Marriage, Families and Separation" brochure and any other documents you filed with the court (except the marriage certificate).
The Divorce Service Kit details how these documents are to be served on the other spouse. Consult with a lawyer before taking any legal action to be sure that you understand all of the implications of your actions and that delivery is done correctly.
Step Five: The Hearing
You are not always required to attend the hearing.
If there are no children under the age of 18, neither you nor your spouse needs to attend the hearing.
If this is a sole application (not joint with your spouse) AND there is a child under 18, you must attend the hearing.
If this is a joint application, regardless of the age of the children, neither of you needs to attend the hearing.
Step Six: The Hearing
The hearing allows the judge to ask any questions regarding the Application for Divorce Process in Australia. If the judge decides on more information, he or she may schedule an additional hearing. If the judge is satisfied with the application, a divorce order is granted at the conclusion of the hearing. The order becomes final only one month later.